Panasonic Fax Machine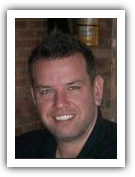 by Matt Gerchow
P
anasonic fax machine's are descendents of it's predecessor from the 1800's.
Today, the modern fax machine seems to be mainstay in business offices and homes around the world, enabling people to transmit documents and pictures over great distances utilizing phone lines.
Panasonic, a leader in consumer electronics, was one of the first to produce a consumer grade fax machine and the company continues to make some of the most reliable and accurate machines on the market.
An overview of three such machines will be provided in this article.
The first is the Panasonic KX-FL511 laser fax/copier. As per the name the print method is laser printing and it can accommodate up to 12 ppm (pages per minute) in fax mode.
This machine is in the high speed category and its phone system features caller ID, up to 122 speed dial stations, and an 8 second per page transmission speed.
Document memory on the device is up to 120 pages for transmission and up to 170 for reception. Other features include a 600 by 600 dpi resolution on prints and sequential broadcasting.
Purchased at a physical location retailer of Panasonic products and this model can cost over 200 dollars. Online it can be found between 130 and 170 dollars.
Next is the Panasonic KX-FP205 and its cousin the FP215. Both these models have a compact design but are still packed with features.
These models are monochrome Thermal transfer fax and copier designs and have many features in common.
They have a compact and stylish design, enhanced copier functions, film nearing end indicators, 20 sheet paper feeder, 2 line LCD displays, sixty four level half tones and flash memory.
The 205 has a flash memory for backup of messages and one touch dialing. In contrast, the 215 models has a one touch dialing navigator to easily search through menus, only a 10 sheet auto feeder compared to 20 with the 205 model, and digital answering system with 15 minute time limit.
As you can see fax machines being produced today are reliable and advanced however inroads have already been made by the computer industry into the fax business.
More and more users are opting for built in software that accompanies many business programs like Outlook and Entourage email programs as well as other third party or proprietary software.
Internet connections are often more secure and date can be sent far faster and without messing around with papers. Sending a fax from a computer is essentially as easy as clicking a few buttons with the mouse once the system is set up.
This is obviously far more efficient than loading a limited amount of documents into a fax, dialing a number, waiting for it to connect and then waiting 8 to 10 seconds per page for it to be sent, not to mention waiting for confirmation that it actually made it to where you sent it.
Computers have no limits on what they can send and receive and the overall process is less labor intensive.
The trend today is for businesses to move away from using fax machines and start using software to do the job.
Many companies have already done this and it won't be long before the fax machine can take its place next to the type writer and the home phone.
Test drive RingCentral and fax free for 30 days
Test drive the top internet fax services.